Introducing Below The Surface:
Answers that go deeper
Entering the labyrinth of pipeline definitions and situations can be a little murky. Let CUES be your guide.
Since 1963, we've helped professionals find clear answers underground. Count on us to help you navigate the ins and outs of a highly technical industry that can combine all the complexities of engineering, fluid dynamics, and municipal government.
CUES will go the distance to be your expert guide.
Uncovering Hidden Issues
The experts at CUES break down the most common problems found during sewer inspections.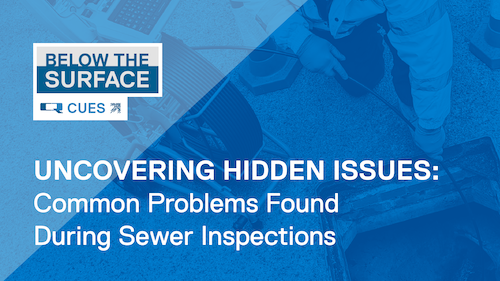 Interested in Learning More?
CUES is all about customer service. We'd love the chance to prove it to you. For innovative pipeline inspection technology for your sewer, wastewater and stormwater needs, contact us today.
Fill out the form to download our current product catalog and a CUES representative will contact you promptly.
Thank you for your interest in CUES.