CUES Tips
Your one-stop source for sewer and pipeline industry educational and informational materials
Welcome to the CUES Tips page. Here you will find various tools created to help educate on the sewer and pipeline industry as well as fix and maintain your pipeline inspection equipment. Don't forget to visit the CUES YouTube page to view more videos!
If you have any additional requests or have an idea for a future CUES Tip, please contact CUEStips@cuesinc.com and let us know!
CUES Tips and Maintenance Suggestions Poster
New for You!
Working with our customer service team, we have put together into one poster some of their top tips and suggestions for maintaining your CUES equipment.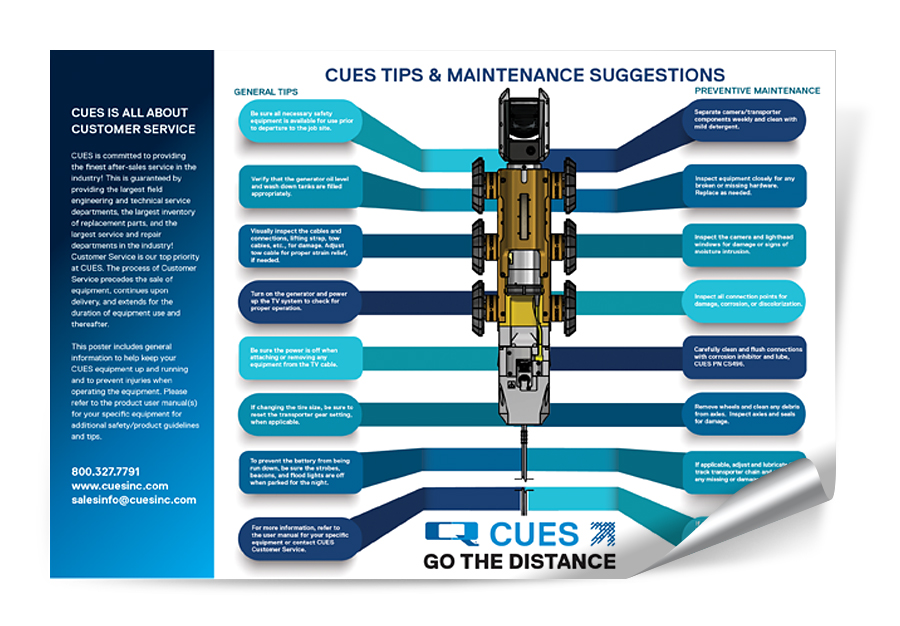 CUES Video Backgrounds
New for you!
Work from home in style and express yourself virtually with FREE CUES virtual backgrounds! Video conferencing is hugely popular during these challenging times as they allow you to virtually meet with others when in-person conversations aren't possible.
But that doesn't mean you have to be stuck with a boring green background!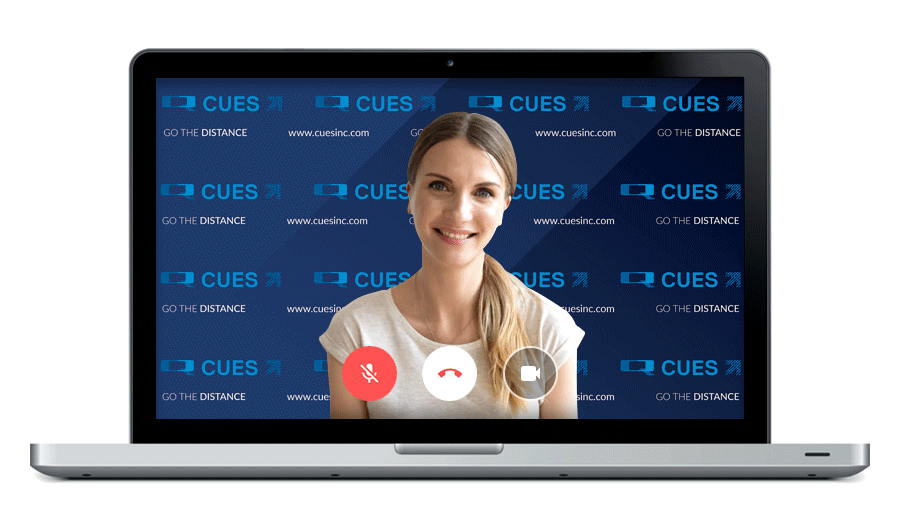 TV Cable Repair
Watch this step by step video for the HD321 TV cable and the HD905 repair kit. This is for the Splice and HD connection used with the DUC digital camera.
Transporter Track Adjustment
Episode #0317 - Watch this step by step video on how to adjust the Trac chain tension.
High Gear or Low Gear?
Episode #022017 - Watch this step by step video on how to set the two speed transmission (Hi / Low).
Interested in Learning More?
CUES is all about customer service. We'd love the chance to prove it to you. For innovative pipeline inspection technology for your sewer, wastewater and stormwater needs, contact us today.
Fill out the form to download our current product catalog and a CUES representative will contact you promptly.
Thank you for your interest in CUES.