Mudmaster & ​Steerable Mudmaster
​Multi & Single Conductor Wheeled Transporter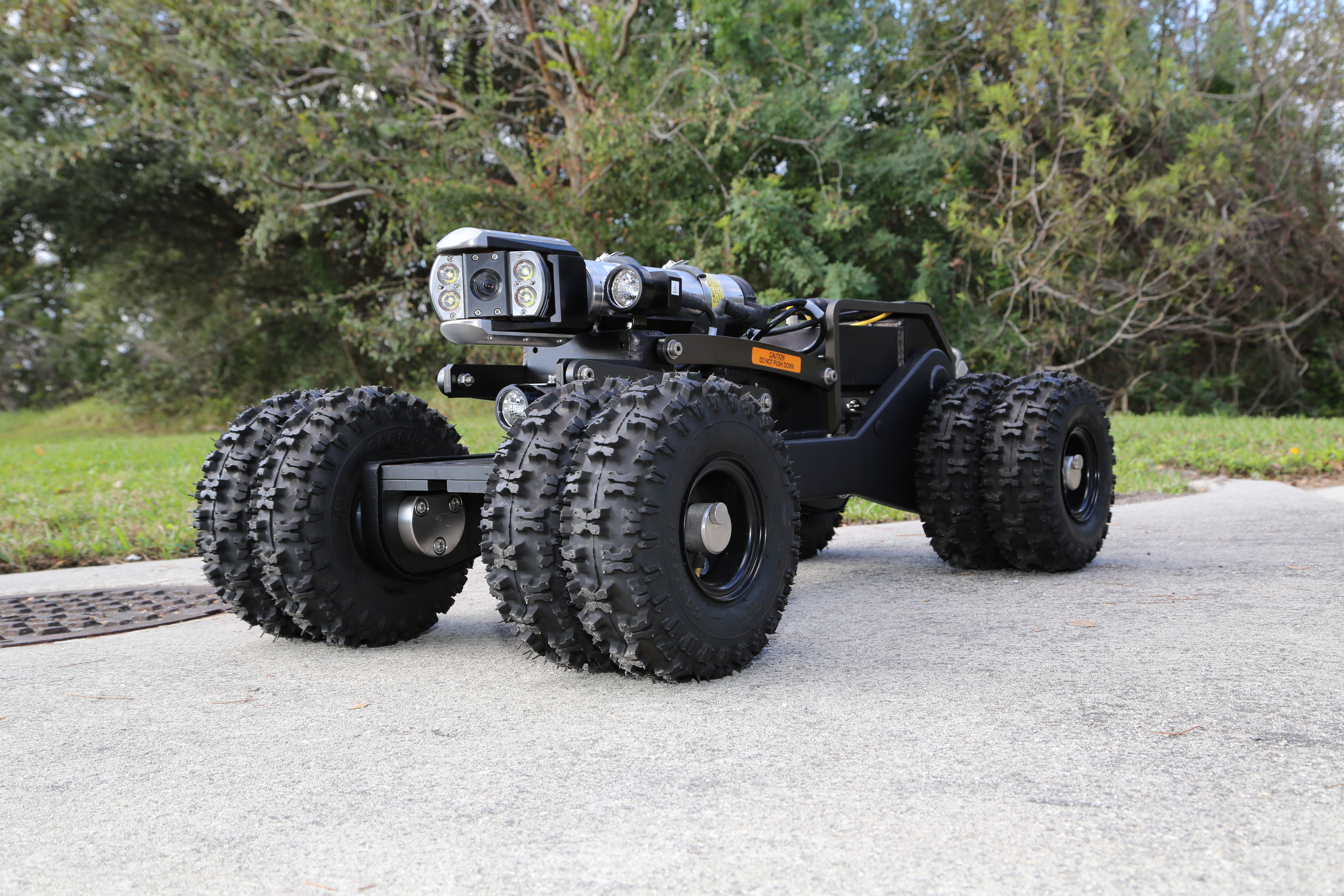 Steerable Mudmaster:
For the Most Adverse Conditions
CUES offers the broadest range of sewer transporters available on the market today.
A camera transporter specifically designed with the necessary weight, power, high clearance , and all-wheel drive.
The unit is designed to operate with 2000' of single-conductor cable or multi-conductor cable.
Combines high ground clearance with pneumatic tires to provide traction and camera stability.
Provides operation under the most adverse pipeline conditions, including high flow, deep mud, sand and large amounts of debris.
---
Features & Benefits
Inspects 24" through 200" lines.
Can operate on all truck-mounted and portable systems excluding the CUES MARK3
Operates with all CUES cameras.
Four or eight (tandem) wheels provide greater traction in all types of pipe, under all conditions.
Remote-operated adjustable camera lift to position the camera for best available picture; stable center of gravity when the camera lift is extended.
255 watt light system, variable, adjustable, 3 lamps (2-lamps for single-conductor III units-170 watts total).
Fits through a manhole with an inside diameter of 19".
Utilizes all-wheel drive in conjunction with a low center of gravity to traverse and steer through pipelines.
Longer wheel base to prevent accidental roll-over.
Dual motors to ensure adequate power for longer inspections.
High-clearance for operation in debris-filled pipes.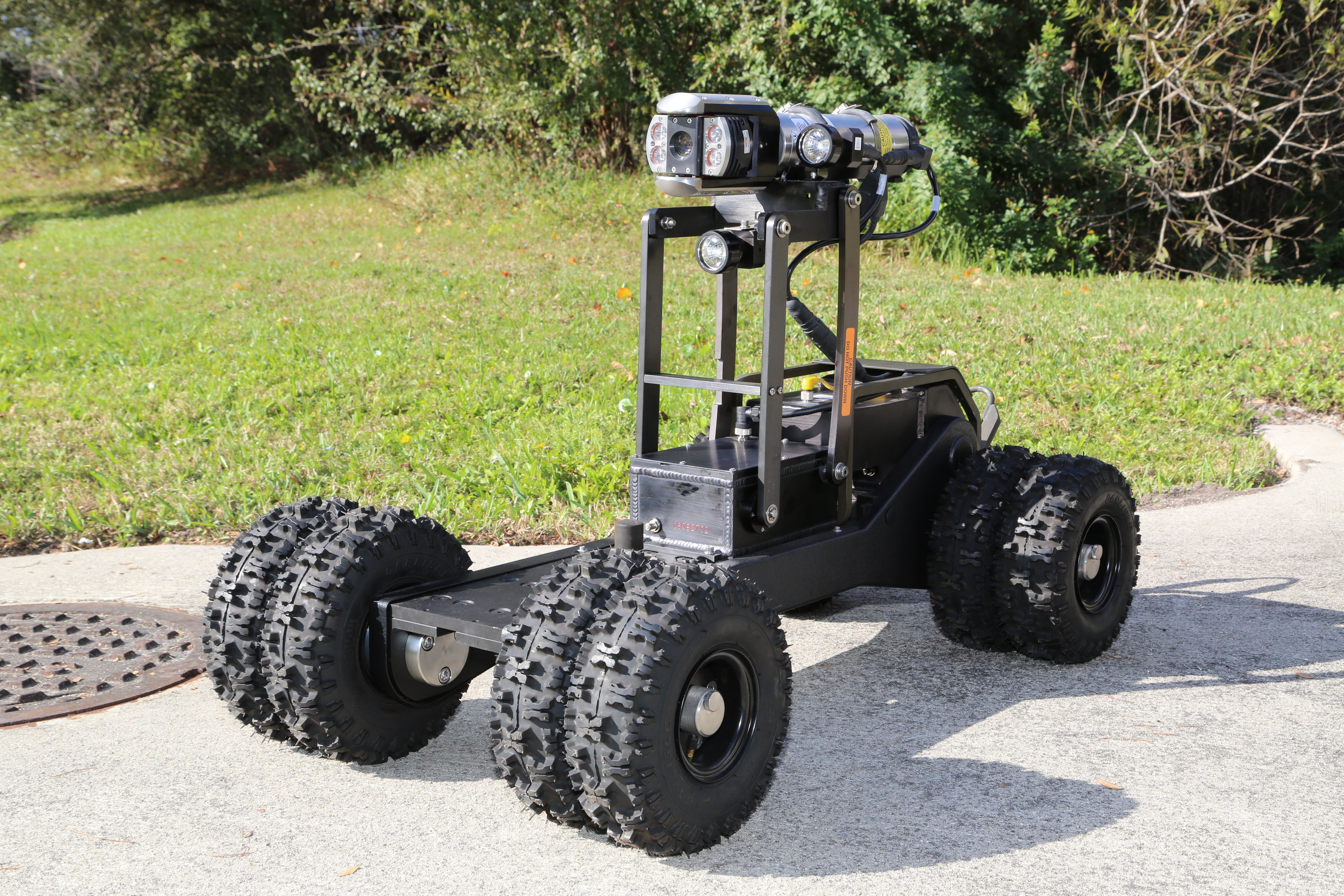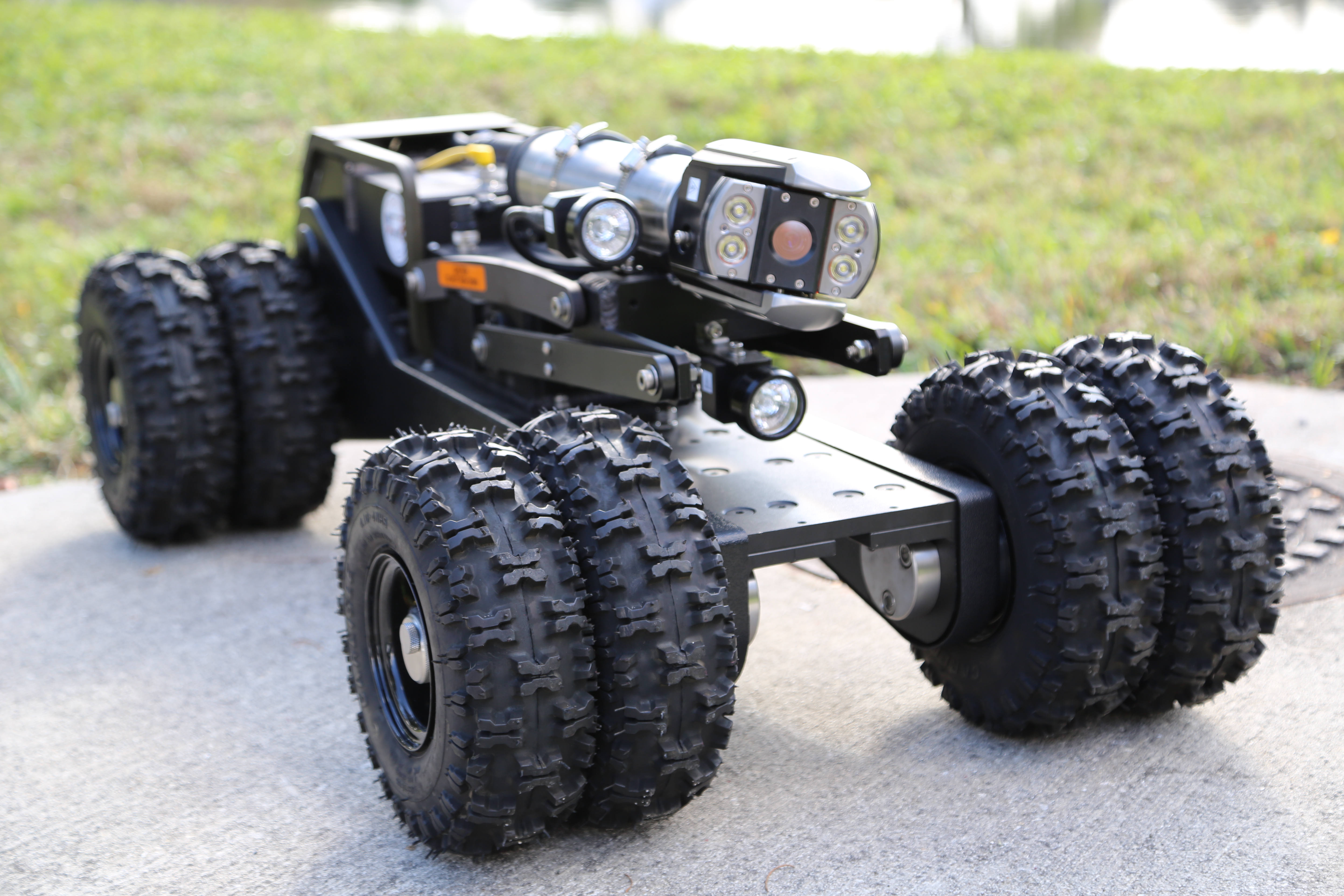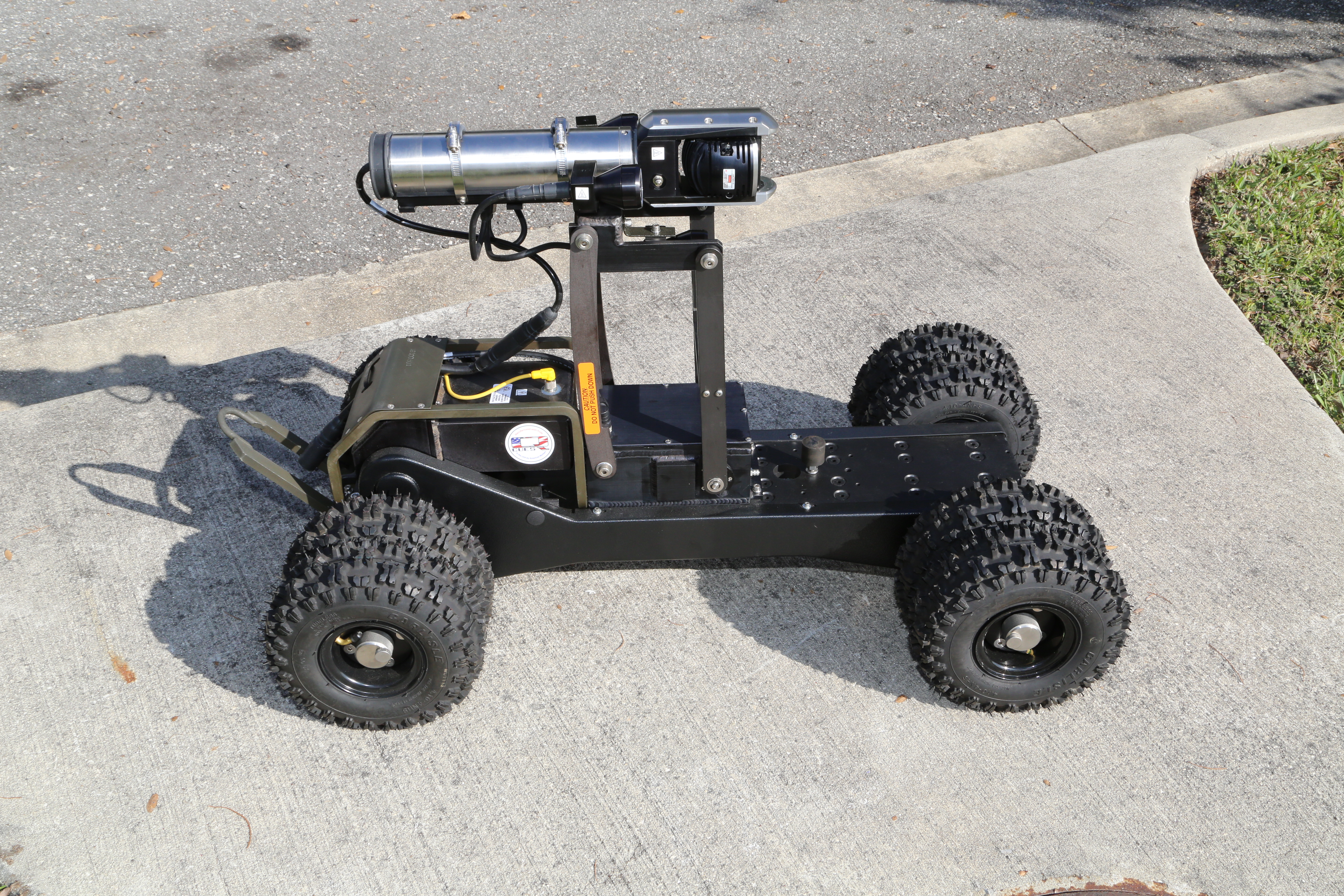 ​Interested in Learning More?
Trust CUES, the industry leader, for all of your pipeline inspection and rehabilitation equipment needs! Please use the form to request any additional information regarding CUES products so we can help you Go the Distance.