Parts
By stocking the largest inventory of OEM industry equipment, CUES strives to ship all orders on the same day or within 24 hours after receipt of the order.
CUES PARTS DEPARTMENT CONTACTS
Whether you need a camera or a cable, CUES will quickly process and ship your order in accordance with your schedule requirements! Our experienced parts professionals can help you with parts identification, shipping methods, equipment operation questions, and connect you to the correct specialist for troubleshooting!
CUES provides (4) satellite offices throughout the country that contain a large assortment of parts, finished products, portable, and truck mounted systems. In addition to CUES' network, you can place an order through one of our dealers. Contact us at your most convenient stocking location! For authorized dealer locations, click here.
Parts can be ordered via email, phone, or facsimile!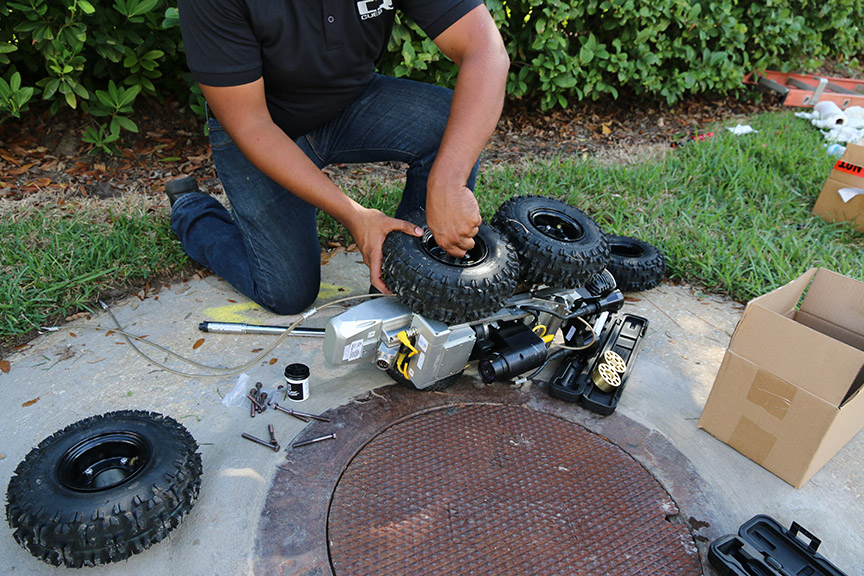 Interested in Learning More?
CUES is all about customer service. We'd love the chance to prove it to you. For innovative pipeline inspection technology for your sewer, wastewater and stormwater needs, contact us today.
Fill out the form to download our current product catalog and a CUES representative will contact you promptly.
Thank you for your interest in CUES.