​WTR III: The Best of Both Worlds
The CUES WTR III is an affordable and versatile transformer transporter that can operate with wheels or tracks. You can transform your transporter to accommodate varying pipe conditions!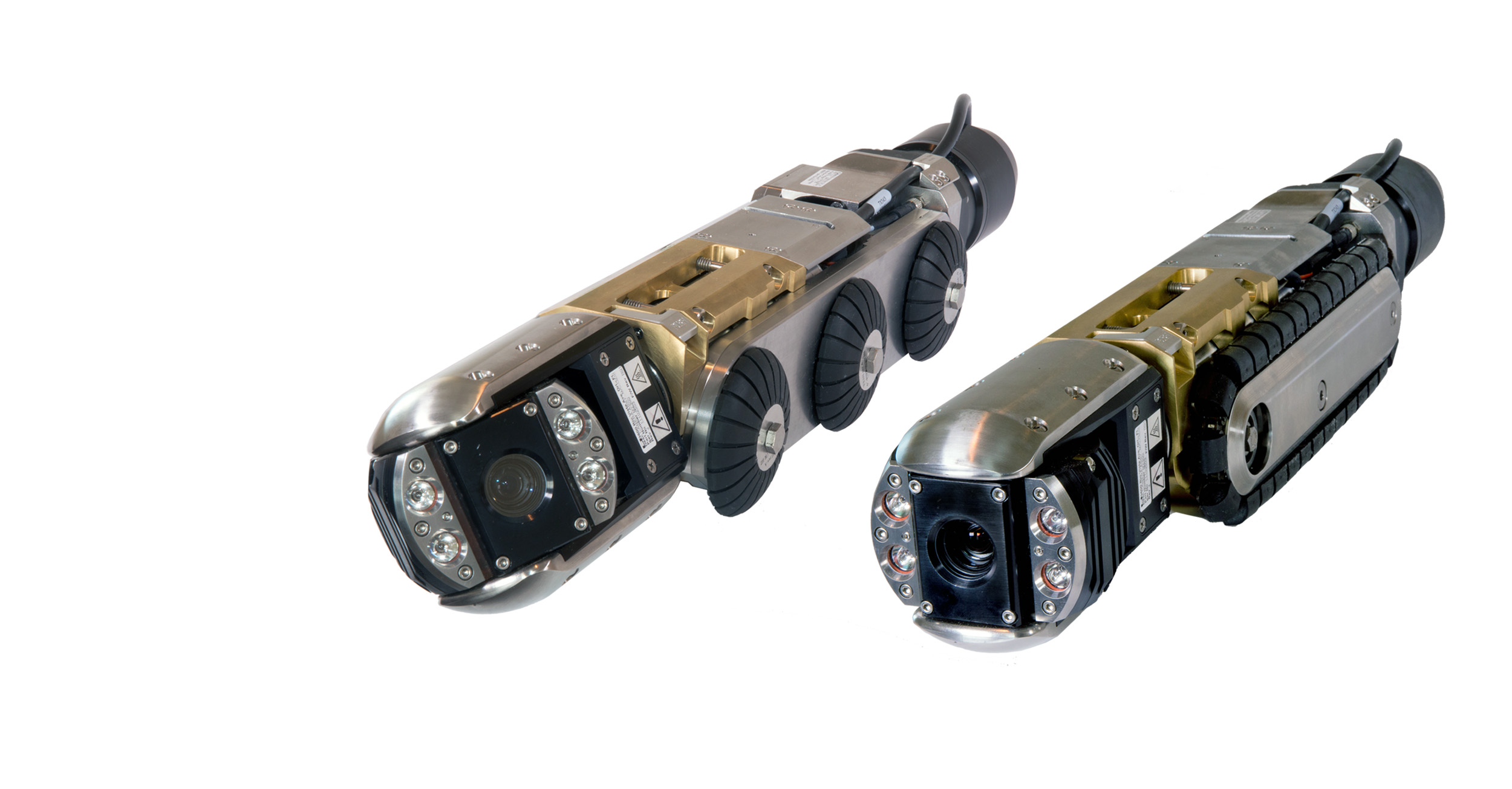 WTR III:
Wheeled/Tracked Transformer Transporter
Optically
CCTV SEWER CAMERA
Distinguished as the first modular transporter in the CCTV pipeline inspection industry, the WTR III can be adapted to operate in varying, difficult, and hazardous pipelines ranging from 6" diameter relined pipe up to 30" pipes.
Save time with the quick installation of wheels or tracks with single point removal.
Save money since existing CUES wheel sets can be used on the transporter.
Various wheel sets and tracks are available to maximize performance.
---
Features & Benefits
Traverse varying pipe conditions with quick install of wheels or tracks.
Inspects 6" relined through 30" pipe.
Optional high-traction tracks are available, easy to install.
Weighted adapters optically center the camera in each pipe size and increase bottom clearance.
Single point removal of wheels.
Various wheel sets available to maximize performance in various pipe conditions.
Camera connects directly into transporter with protective carriage assembly.
Works with CUES OZIII-S pan and tilt zoom cctv sewer camera.


Operation Manual
The WTR III operation manual is available for download. We strongly recommend that you periodically check when a revised manual is made available.
Single Point Wheel/Track Removal