CUES Events
​​CUES sales professionals attend over 50 shows per year domestically and worldwide.
Dec 1
CUES Webinar Series | Multi-Sensor Inspection Methods: 2D vs. 3D
Time: 01:00pm to 02:00pm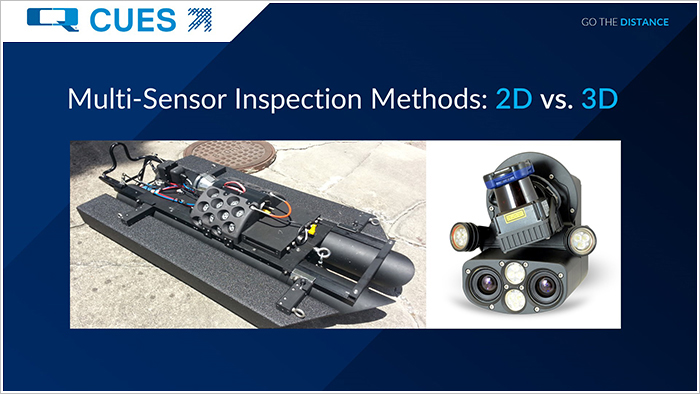 Multi-Sensor Inspection Methods:

2D

vs. 3D

Presenter: Edward A. "Digger" Diggs, Business Development Manager
Presenter: Adam Slifko, Business Development Manager
Tuesday, December 1st, 2020 @ 1:00 - 2:00 pm EST
Utilizing new technologies of Multi-Sensor Inspection, LiDAR, Digital Cameras and Sonar, municipalities have been able to make informed decisions regarding the Remaining Useful Life (RUL) of their systems. This presentation will look at the advances in multi-sensor technologies, both 2D and 3D, along with digital "fish eye" cameras vs. analog "fish eye" cameras, Sonar for determining capacity, and LiDAR vs. Laser Profiling.