CUES Events
​​CUES sales professionals attend over 50 shows per year domestically and worldwide.
https://www.pwea.org/annual_technical_conference.php
Apr 24
2022 FWRC Conference
Time: 12:00am to 11:59pm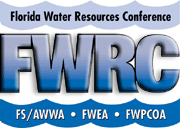 A non-profit, educational and scientific organization, FWRC is a joint conference of the Florida Section American Water Works Association, the Florida Water Environment Association, and the Florida Water and Pollution Control Operators Association. The Florida Water Resources Conference is dedicated to preserving and enhancing Florida's water environment.