CUES Events
​​CUES sales professionals attend over 50 shows per year domestically and worldwide.
Mar 28
2021 Florida Water Resources Conference (FWRC) - CANCELLED
Time: 12:00am to 11:59pm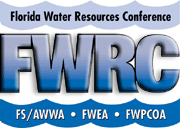 The premier joint utility conference, this is Florida's marketplace for the water, wastewater and stormwater industry. This annual event draws the industry's the top level executives and decisions makers in one place. Enjoy the networking possibilities that abound from this collected group of key people.
No other show in the Southeast affords you the opportunities that you will experience here. As the demand for equipment and supplies continue, and technology progresses at an unprecedented rate, now is the time to join more than 300 companies at Florida's largest conference of this type and mingle with 2300+ attendees.