CUES Events
​​CUES sales professionals attend over 50 shows per year domestically and worldwide.
Aug 22
2019 WRWA Outdoor Expo
Time: 12:00am to 11:59pm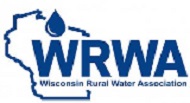 We're hoping you'll participate and help make this year's event a success for you and our attendees. To do that, first you must register to reserve your exhibit space and make sure your company is represented. We have exhibit spaces in a variety of settings-park-like, paved, indoors and open field to accommodate your activities, equipment and products.