CUES Events
​​CUES sales professionals attend over 50 shows per year domestically and worldwide.
Oct 29
2019 APWA Oregon Fall Short School
Time: 12:00am to 11:59pm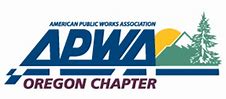 The field of public works is becoming more complex. Change is occurring at an increasing rate through development of new technologies and management practices and through more stringent government regulations. In addition, citizens' expectations have increased, placing greater demands on public works professionals and reducing job security.
As a result, there is an increasing need in our profession for life-long learning through continuing education and training. To meet this need, Oregon APWA offers timely, relevant training and education programs that are affordable and accessible to our members and their employees, enabling them to keep pace with their current jobs, learn new skills, and develop their careers.