CUES Events
​​CUES sales professionals attend over 50 shows per year domestically and worldwide.
Aug 18
2021 MACo Summer Conference
Time: 12:00am to 11:59pm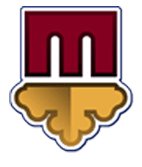 The theme for the Summer Conference is "Resilient. Responsive...Ready". At this conference, MACo and county leaders will explore the local role in pandemic response and recovery – strategic planning, evolving service delivery, emergency communications, advancing technologies, and fiscal obstacles – all of which constitute the fabric of local leadership.