CUES Events
​​CUES sales professionals attend over 50 shows per year domestically and worldwide.
Feb 18
2019 Trenchless Middle East
Time: 08:00am to 05:00pm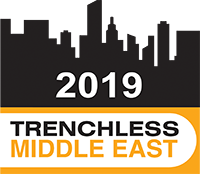 TRENCHLESS MIDDLE EAST 2019 returns to the prestigious Jumeirah Beach Conference and Exhibition Centre for it's eleventh event. Supported by The International Society for Trenchless Technology (ISTT) and The Institution of Civil Engineers (ICE) TRENCHLESS MIDDLE EAST will be visited by an audience drawn from United Arab Emirates, the GCC Countries, Middle East and North Africa (MENA) regions.
The two day event will showcase international machinery, products and methods, and will attract top quality audiences from around the region whose aim is to expand their knowledge and view the latest technology for the installation and refurbishment of underground utilities, with minimum surface disruption.