The CUES Lifter Plus II
Hydraulic, Vehicle-mounted Access Cover Lifter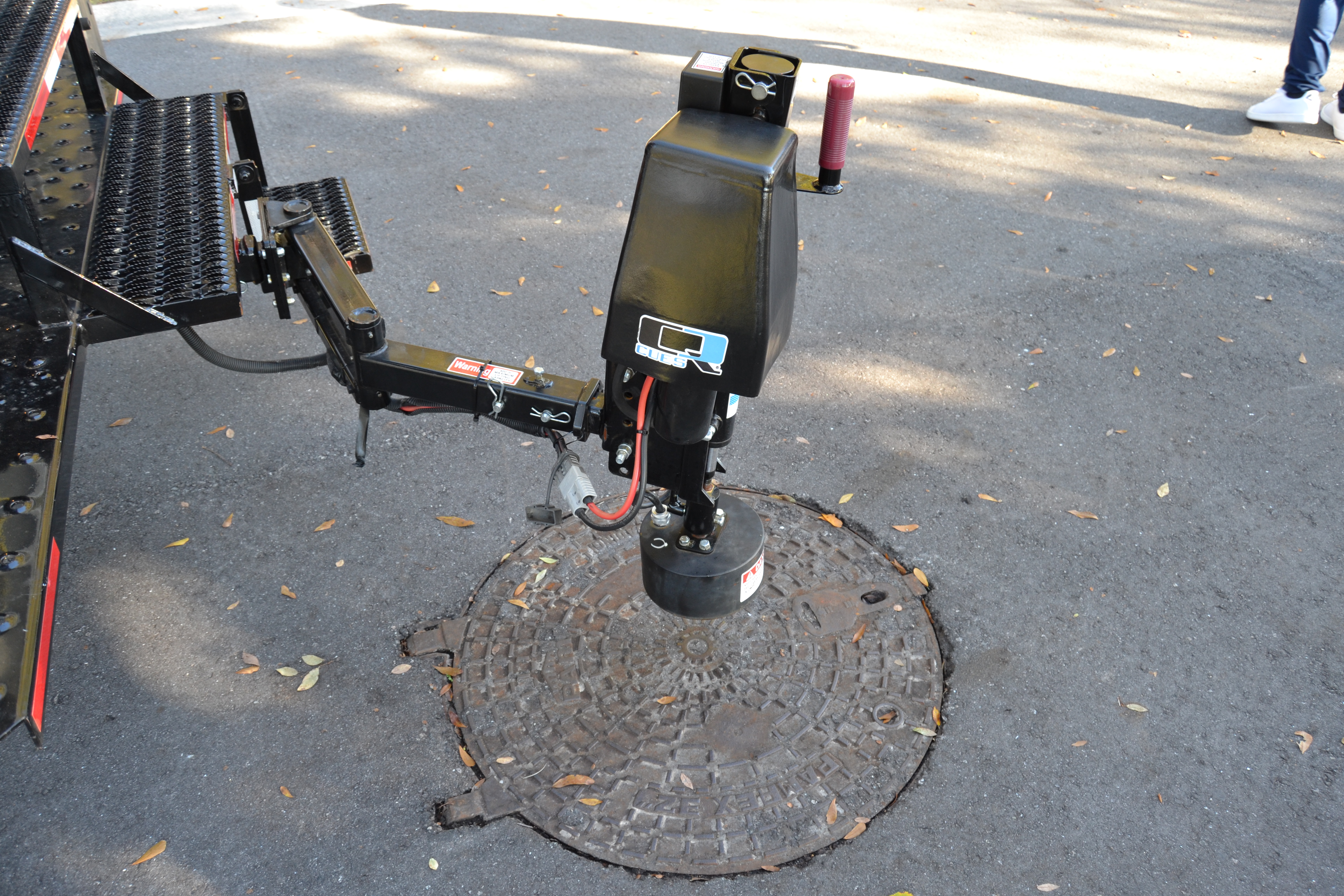 The Lifter Plus II:
Save time. Save money. Save workers from injury.
Why struggle to remove access covers? Have The CUES Lifter Plus II do it for you! Save time. Save money. Save workers from injury. The CUES Lifter Plus II is the practical solution to an everyday workplace problem! The CUES Lifter Plus II is a front or rear-vehicle mounted, hydraulic solution for access cover removal. Use the Lifter Plus II on conventional sized covers/grates or more challenging removal tasks.
Don't expose workers to injury and work inefficiency
Remove covers with the push of a button
A quick solution for stuck-in-place covers
Put your equipment to work, safely, efficiently
Broad range of vehicle applications
It's the sensible way to manage a challenging task
---
Specifications - General
Front or rear-vehicle mounted: 3/4 ton vehicle
Easily mounts into a 2 inch receiver
Powered by vehicle battery
Remote control operated
Powerful magnetic gripping capacity: up to 3500 lbs
Lifter PLUS II weights: 75 lbs, magnet 46 lbs
Safety and Efficiency Benefits
Automating process improves task safety and efficiency
Manually removing covers exposes workers to injury
Injuries can seriously impact employees health
Injuries can be very expensive for the employer
Can greatly benefit an aging and diverse work force
Provides ergonomic safety and improves task efficiency
Lifter Plus II
Photo Gallery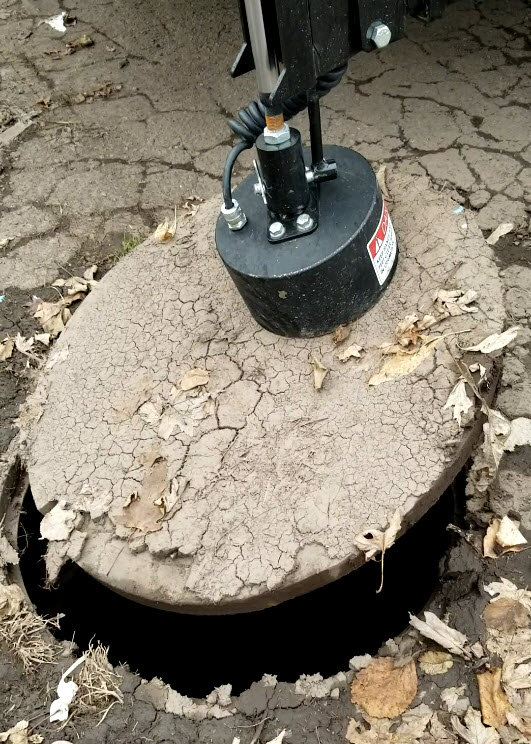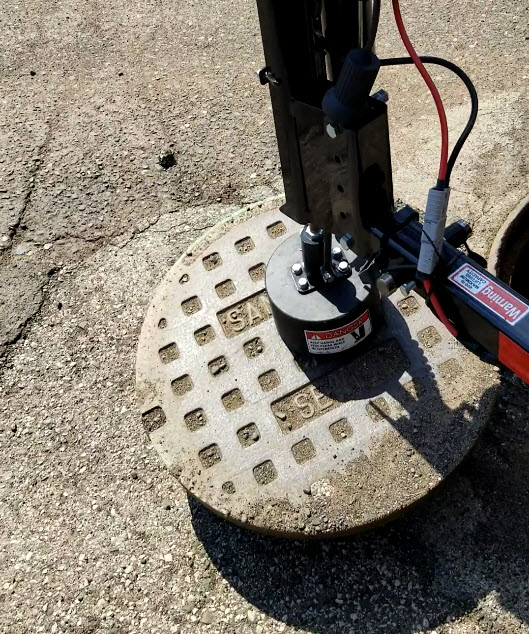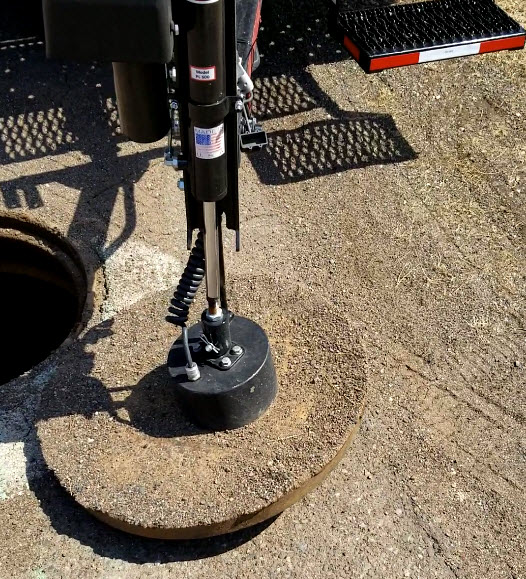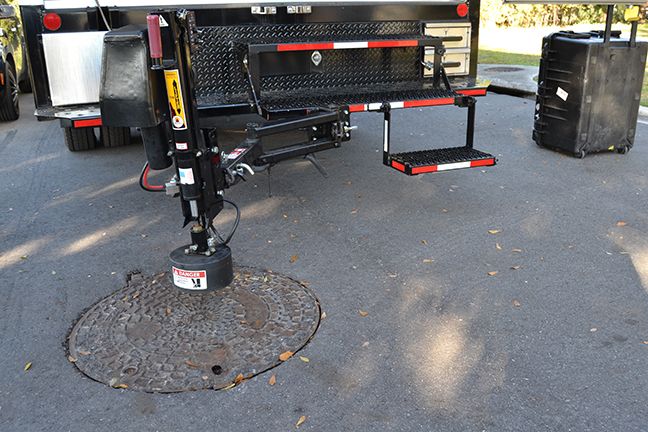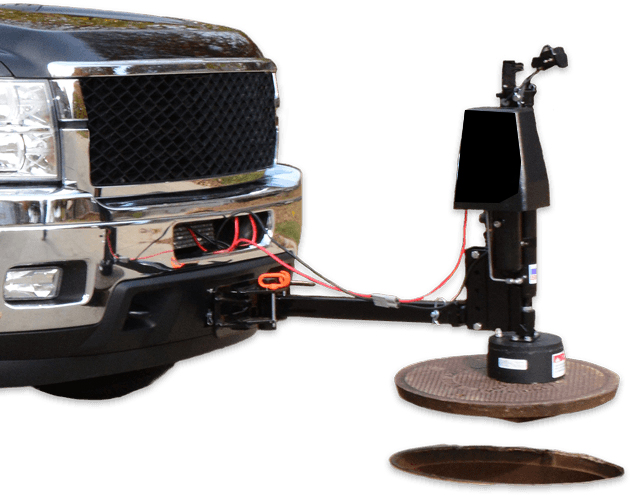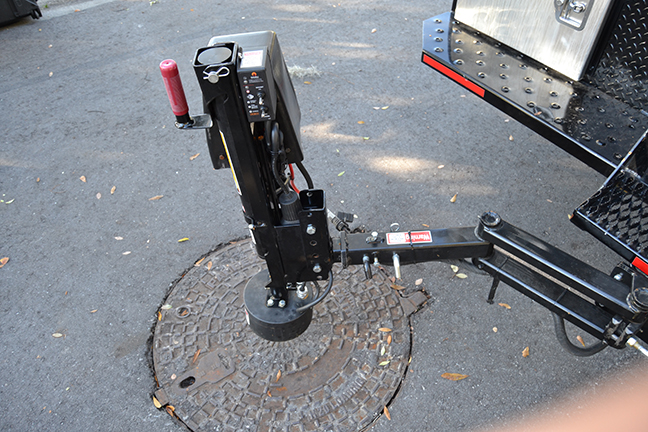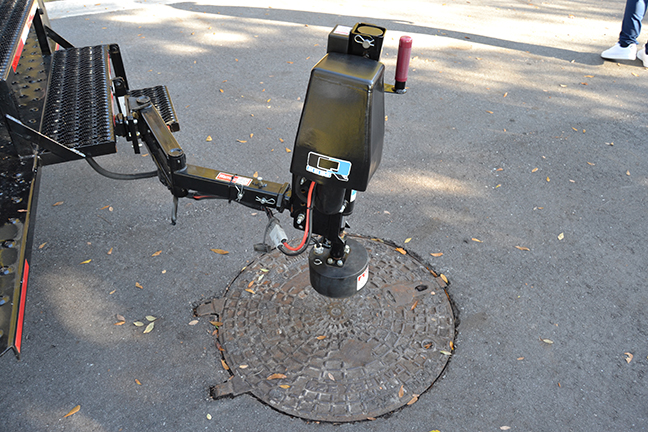 Lifter Plus II
Videos
Interested in Learning More?
CUES is all about customer service. We'd love the chance to prove it to you. For innovative pipeline inspection technology for your sewer, wastewater and stormwater needs, contact us today.
Fill out the form to download our current product catalog and a CUES representative will contact you promptly.
Thank you for your interest in CUES.